Halloween Wail at the Gaol!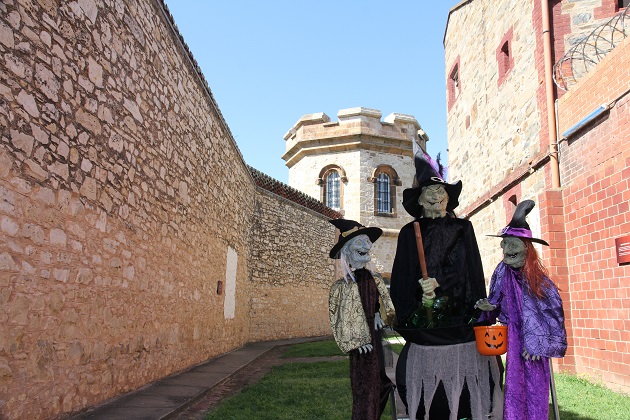 Duration: 6 Hours (approx.)
Location: Adelaide, South Australia
Product code: A200304001
Visit Adelaide Gaol for the spookiest Halloween event in South Australia! Wail at the Gaol is one of Adelaide's longest-running Halloween events and it returns this year bigger and better than ever with something for the whole family.
First, collect your pre-ordered loot bag containing locally sourced Halloween goodies and visit our Freaky Fairy Tale Funhouse, a walk-through experience with a spooky take on children's fairy tales and nursery rhymes.
Then if you are feeling brave, venture into our Haunted House where your nerves will be tested. If you have smaller children, you may choose to skip this section!
Located in our New Building space, Wail at the Gaol will feature stalls, music, a food court, and face painting. After you have braved the New Building, take a step back in time by exploring the rest of the gaol and experience life behind bars.
Loot bags are available to purchase when making your booking, please be aware that loot bags will not be available on the day.
Get your costumes out and join us at Adelaide Gaol for Wail at the Gaol this Halloween!